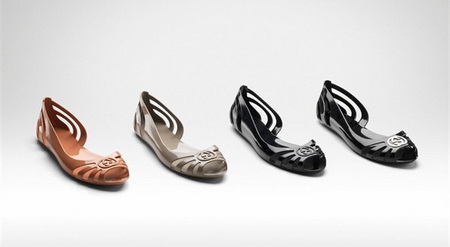 In keeping with the on going trend of being environmentally conscious, Gucci has come up with a special edition line of Eco friendly shoes for him and her this season. The designer in charge of these nature conscious shoes is Frida Giannini, Gucci's creative director.
"This new project conveys the house's mission to interpret in a responsible way the modern consumer's desire for sustainable fashion products, all the while maintaining the balance between the timeless values of style and utmost quality with an ever-growing green vision,"
The collection made from reusable, sustainable bio-plastic comprises of ballerina flats for ladies and sneakers for men. These materials are commonly found in compost.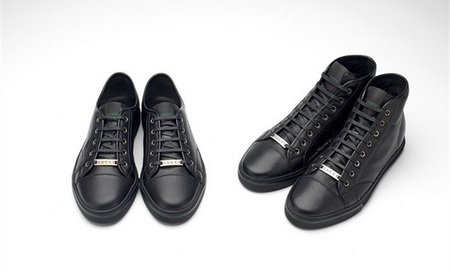 The California Green sneaker's sole is made from bio-rubber, with the green Gucci logo emblazoned on a recycled polyester tab.   A high and low top version is available.
The women's range, called The Marola features the Gucci's logo motif on the front. Colours range from taupe, black and blush, making theses ballerina flats the perfect match to any outfit.
The Sustainable Soles collection will be available online and at selected Gucci boutiques worldwide from end-June this year.
Gucci is available exclusively at GUCCI Boutiques in Cape Town and Johannesburg in Southern Africa. For further information please contact their stores on 021-421 8800 (V&A Waterfront, Cape Town) or 011-784 2597 (Nelson Mandela Square, Johannesburg) or visit www.gucci.com.